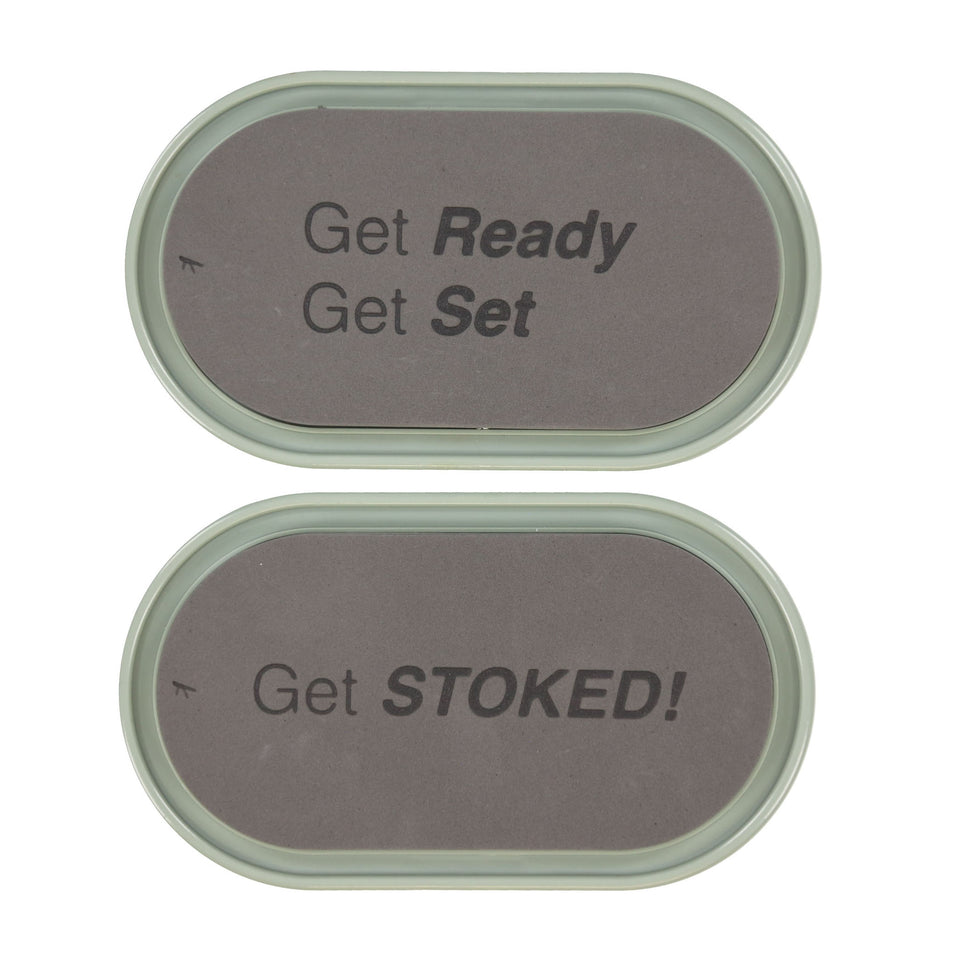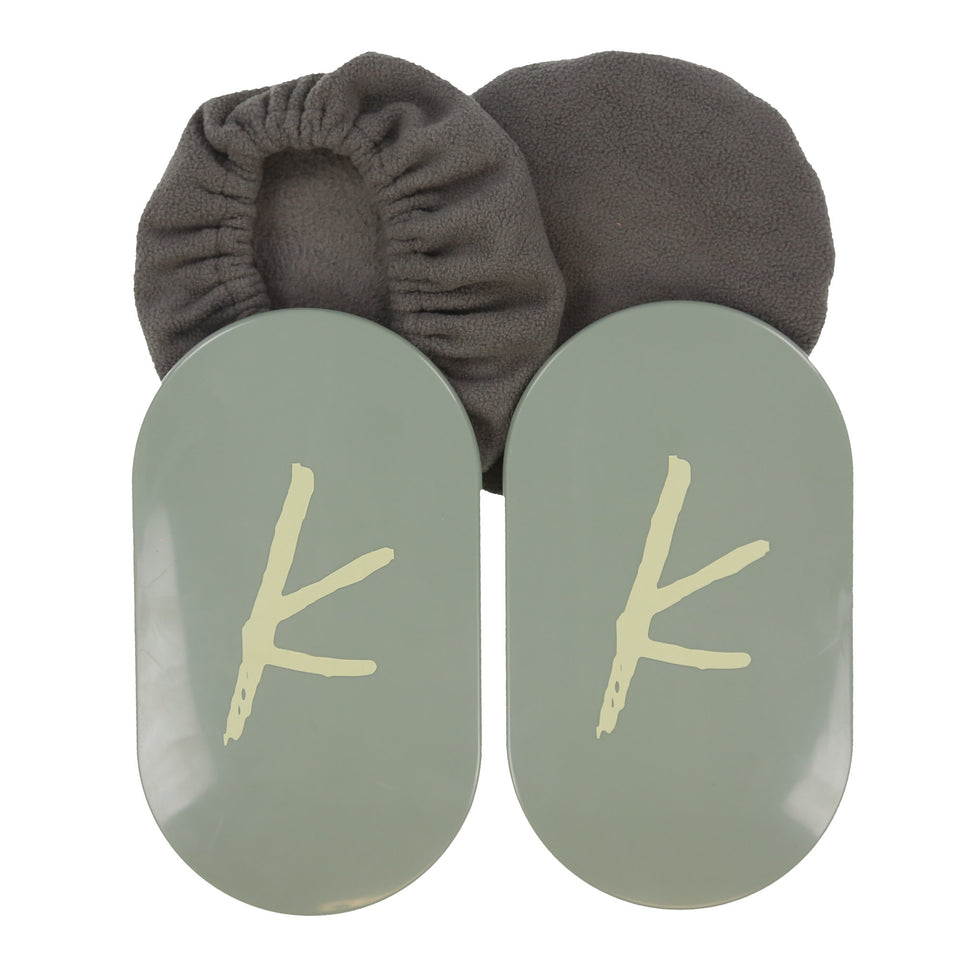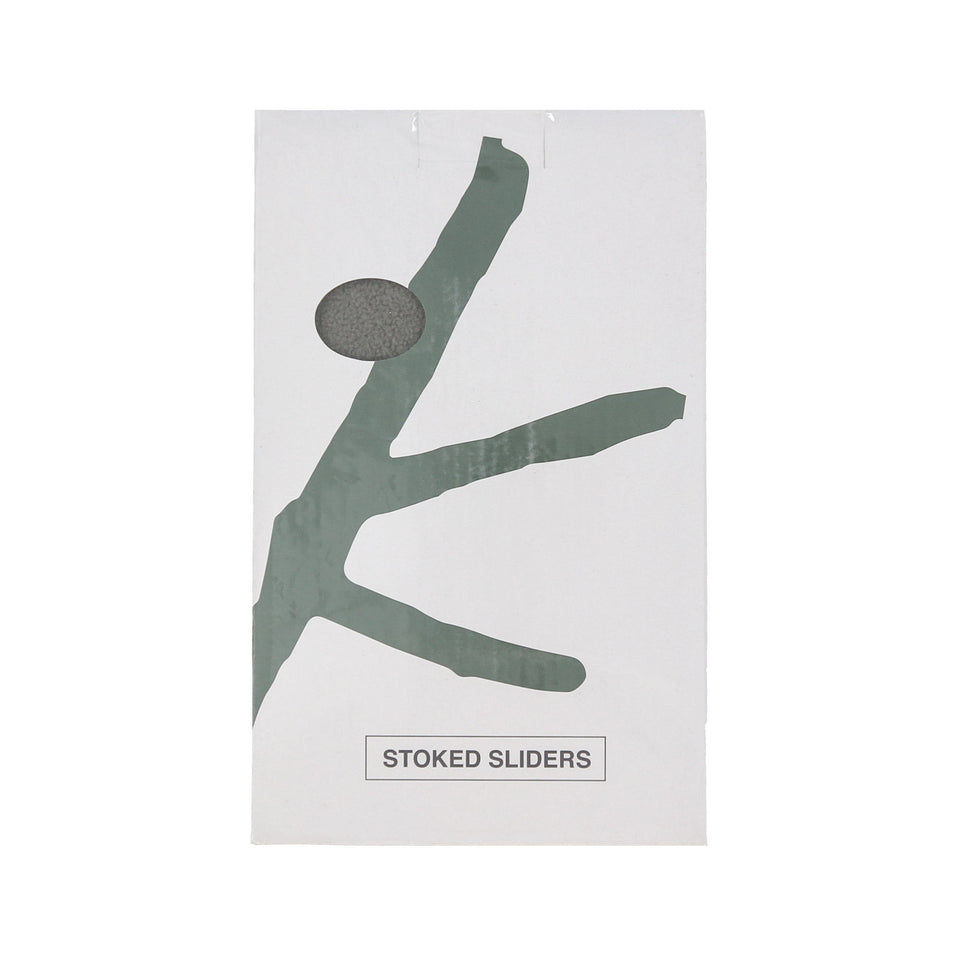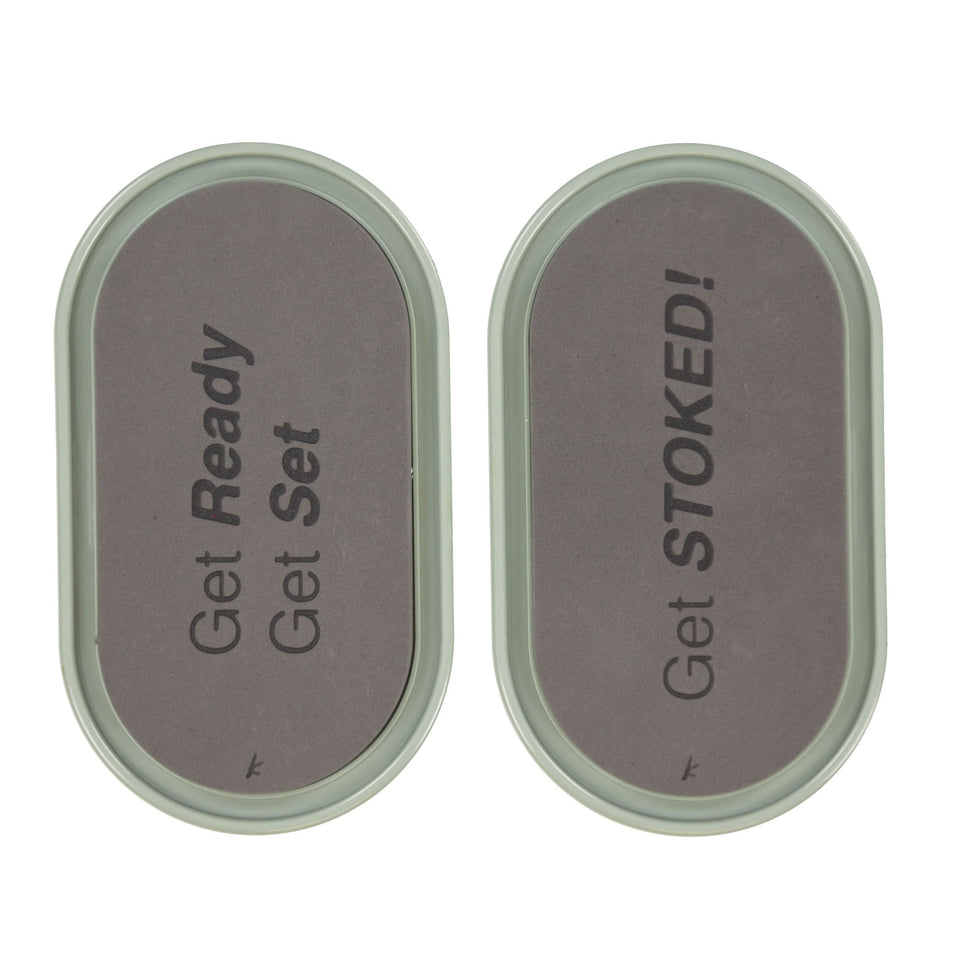 Stoked Sliders
KS003
by Kira Stokes
Get ready to slide your way to a stronger more powerful physique! Stoked Sliders are the perfect, versatile, easily portable tool to challenge the strength and stability of your ENTIRE body - core (abs), glutes, legs, arms, shoulders etc. Stoked Sliders offer you the ability to progress movements in a low-impact (high-intensity) manner, leaving you STOKED ALL DAY.
• Large foam surface, comfortable for your feet, hands, and forearms, laser etched with a Stoked slogan to keep you motivated.
• Great for multiple surfaces - can be used on the carpet (foam side up) and comes complete with fleece booties that fit perfectly over the sliders, allowing them to move smoothly on hardwood or tile.

Slider Size: 9.25" x 5.5"
Download the KiraStokesFit App for a variety of fully guided workouts that incorporate slider work.
Warranty valid for 90 days.