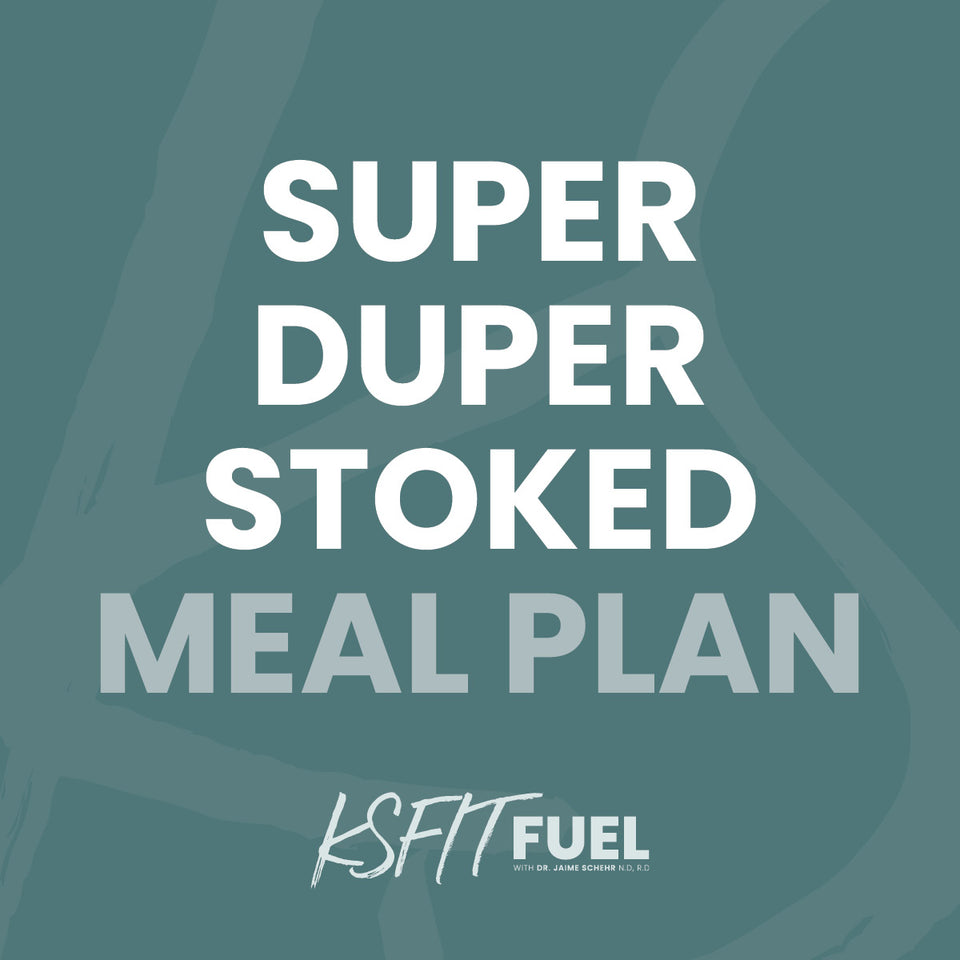 KSFIT Fuel — Super Duper Stoked Plan (Monthly)
by Kira Stokes
Ready to kick it up a notch and eat and train for performance, then this program is for you, This plan is designed to fuel the athlete who has a high level of activity, exercises > 60 minutes a day, and has serious goals for strength and performance. Complete with pre and post-workout nutrition as well as sports nutrition supplementation this program takes the practicality of the super stoked program and the specificity of athletic training to get you super duper stoked.
What you're getting when you sign up:

✅ 30 DAYS OF MEAL IDEAS

✅ MONTHLY NON-NEGOTIABLES

✅ LATERAL LISTS

✅ LIVE MONTHLY AMA'S WITH KIRA & DR. JAIME

✅ KITCHEN & PANTRY CHECKLIST

✅ ACCESS TO PRIVATE FACEBOOK
Choose this program if:
You exercise > 60 min per day 

You feel good with your current nutrition but think it's time to kick it up a notch 

You are an athlete and prioritize your fueling based on your performance 

You already incorporate sports nutrition into your routine but would like more guidance
 or take our 30-second quiz to find the perfect plan for you!
-------------------------------------------------------------------------------
Have questions or want to learn more? Head to: https://www.kirastokes.com/ksfit-fuel and watch our KSFIT Fuel introduction videos here.