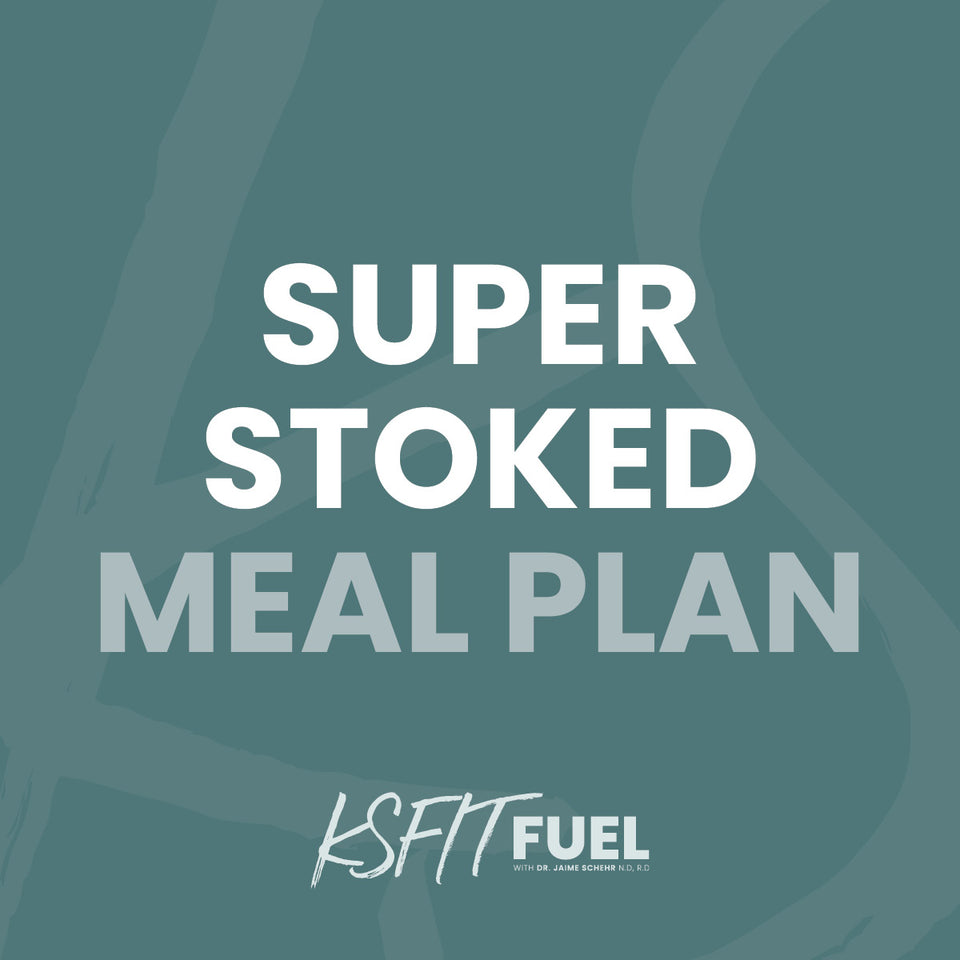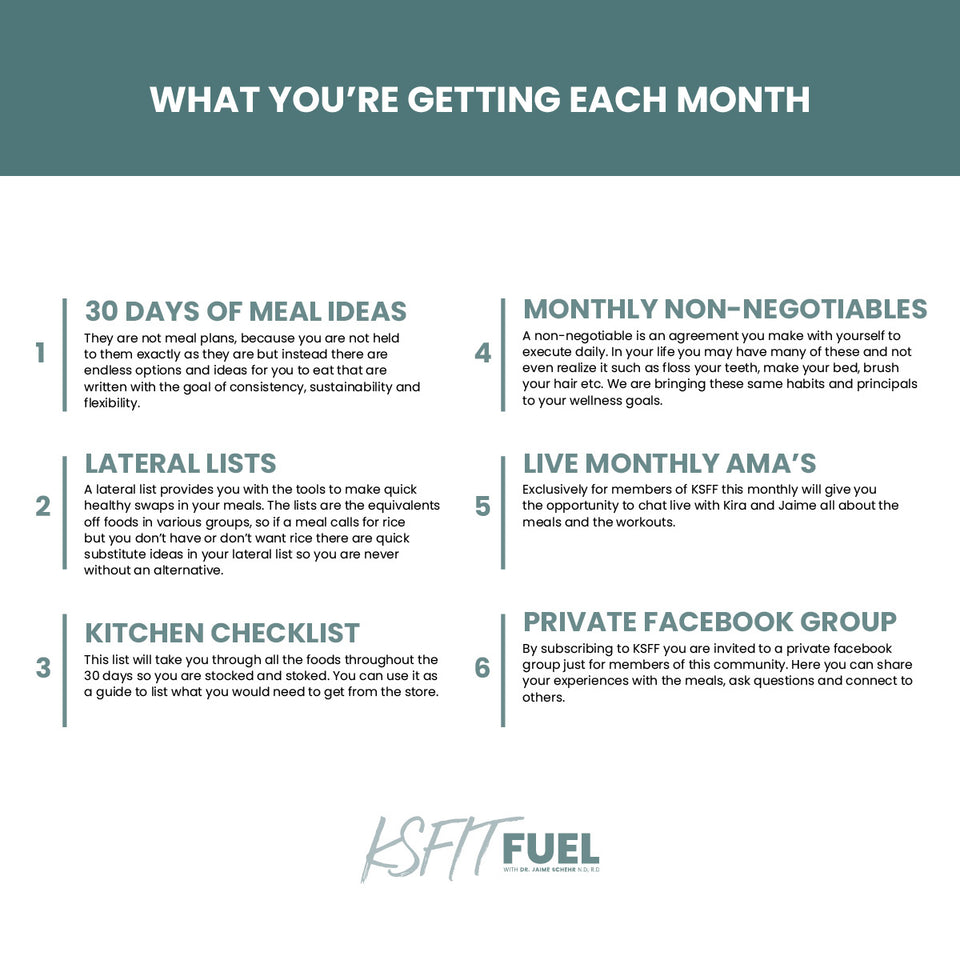 KSFIT Fuel — Super Stoked Plan (Monthly)
by Kira Stokes
This program is designed for someone who has tried diets, struggles with knowing what are healthy foods vs what is a gimmick, but really wants more consistency and practicality in their nutrition. This plan will introduce you to new foods, and simple recipes and dispel all the myths of traditional diet culture. 

What you're getting when you sign up:

✅ 30 DAYS OF MEAL IDEAS

✅ MONTHLY NON-NEGOTIABLES

✅ LATERAL LISTS

✅ LIVE MONTHLY AMA'S WITH KIRA & DR. JAIME

✅ KITCHEN & PANTRY CHECKLIST

✅ ACCESS TO PRIVATE FACEBOOK
Choose this program if:

I'm tired of all the fad diets out there and just want consistency and practicality in my nutrition 

I am confused about all the misinformation out there and really just want to know what is healthy 

I like to cook simple meals and try new things but am bored with my current foods 

I often think about food and what to eat, I enjoy different foods and am excited to expand my choices 
 or take our 30-second quiz to find the perfect plan for you!
-------------------------------------------------------------------------------