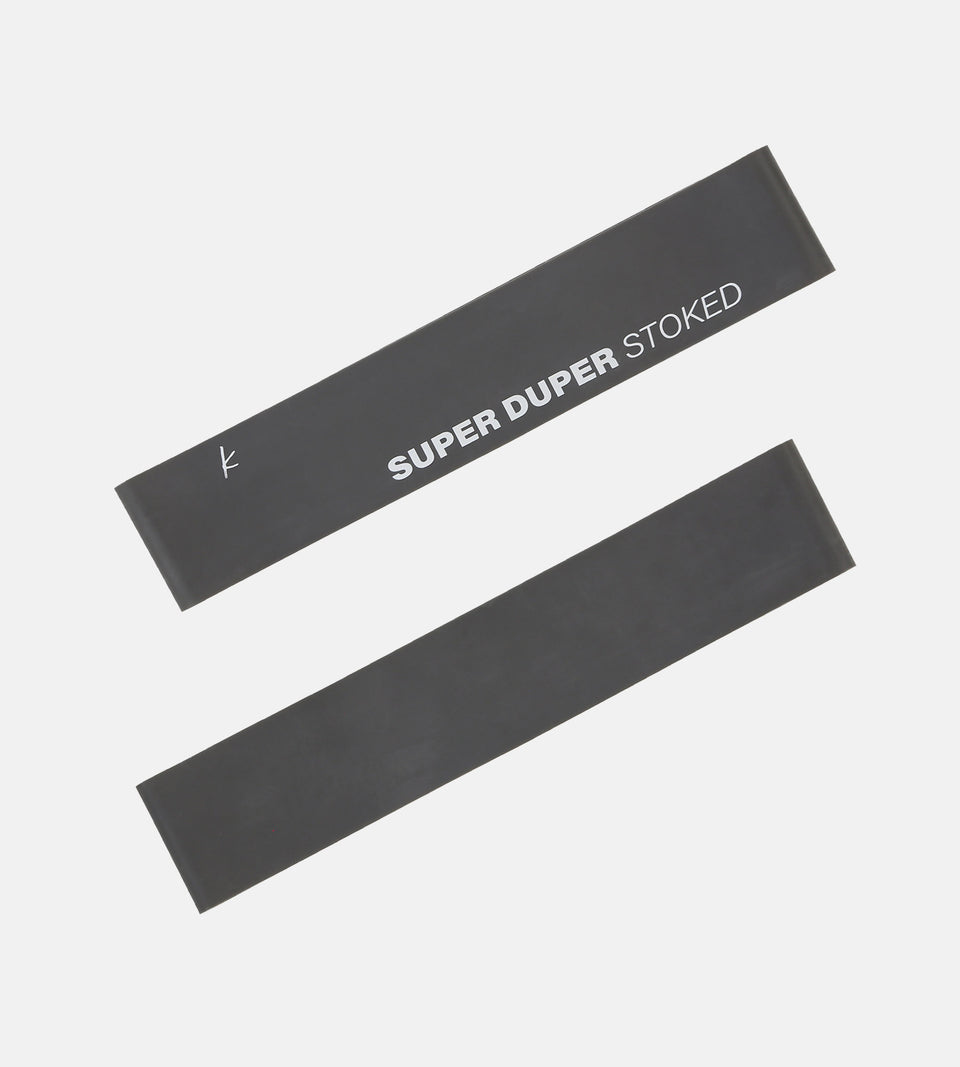 Stoked (Resistance) Band (Slate)
KS001-SLT
by Kira Stokes
NOTE: This is for ONE band only. The photo is the front and back of the band. 
No excuses, it's time to sport your Stoked (Resistance) Bands, stretch yourself to your limits, and GET STOKED anytime, anywhere! Bands are an extremely versatile and portable training tool. This durable and stylish set of three Stoked Bands of varying resistance levels and signature carry-all bag are the answer to your on-the-go, work-it-in lifestyle. 
SUPER DUPER STOKED = heavy resistance

Looking for guided workouts using Stoked Bands? Download the App and stay tuned to Kira's Instagram for bonus moves.
Warranty valid for 90 days